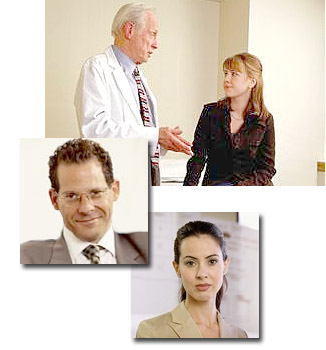 Some of the cases we've worked on in past months involved the following issues:hMortgages and real estate finance; Real Estate industry standards and practices; Lenders/Borrowers standards and practices; Plaintiff and Defense strategies concerning breach of contract and/or fraud; Mortgage fraud litigation; Credit underwriting (commercial & residential loans); mortgage brokers' malpractice issues; conflicts of interest; commission compensation issues; Fannie Mae/Freddie Mac credit score & automated underwriting issues; Land sales.
_____________________________________________________________________________
Sample Cases:
RESPA Violations: Assisted Plaintiffs in a class-action lawsuit against RealtySouth, a subsidiary of the second-largest realty in the US and an affiliate of Berkshire Hathaway. The case concerned a certain administrative charge collected by RealtySouth on federally-related transactions and which was deemed to be a RESPA violation (Busby v. RealtySouth).
Standards & Practices of Settlement Agent: Assisted Plaintiff, a savings bank, in a case in which the settlement agent, a subsidiary of a title insurance company, aided and abetted a condo converter in defrauding the bank by using straw men as buyers. (Confidential settlement.)
Fraud: Assisted the defense in assessing the scope of a large mortgage-lending Ponzi scheme, and was subsequently hired by the court as the court's expert (People v. Wilson).
Standard of Care (for Plaintiff): Plaintiff-Borrower sued both lender and mortgage broker for approving a loan for which Plaintiff was clearly not qualified and which ended in default.
Fraud (for Plaintiff): Plaintiff lent money to a friend for a down payment on a home purchase, to be repaid in 3 years. The lender required it to be a gift and not a loan, and Plaintiff agreed to sign a bank form to that effect. Defendant relied on that form in refusing to pay back the loan.

Fraud (for Defendant): Lenders evaluation of income shown on loan application in stated income loans, where income documentation is not required. Is the income shown on the application the projected income for the coming year, or must it reflect last year's income?

Standard of care (for Plaintiff): Plaintiff purchased a home using the services of a realtor, who referred Plaintiff to a mortgage broker to arrange for a mortgage. After the closing, Plaintiff discovered that the terms of the loan had been misrepresented, and that mortgage broker and realtor failed to disclose that mortgage broker was an employee of the realtor.

Standard of care/Fraud (for Defendant): Defendant (mortgage broker) used the same appraiser for many of his loans. Plaintiff (lender) claimed that it was the Defendants duty to personally inspect the comps used by the appraiser in arriving at his valuations, and confirm their validity.

Standard of care (for Plaintiff): Plaintiff purchased a home with a 30-year fixed rate mortgage. Five years later, Defendant (lender) notified Plaintiff that her loan would revert to an adjustable loan since the fixed period was for five years only. Lender could not document the reasons for using the wrong trust deed forms.


____________________________________________________________________________
Call us when you need:
A mortgage expert witness or a mortgage litigation consultant
A real estate expert witness or a real estate litigation consultant.